The Old People's Centre "The Protection of the Mother of God" project is meant to assure love and care to poor, homeless, ill old people offering mainly the following services: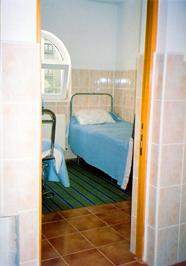 - residential care for 18-20 people;
- meals, medical assistance, counselling and other support at the Centre for about 50-60 people who are coming to the Centre at Sundays or during the week and for about 40-50 families at their homes.
- Future developments include a library, club/day centre, legal advice for young and old people of the parish.
The construction of the Centre started four years ago (2000 A.D.) as an initiative of the "Precupetii Vechi" parish and is located on the grounds of the "All Saints" Church backyard.