projects
PROJECTS

I

n the last years important overhauling have been realized, that will assure permanent services in safe conditions, we enumerate here: complete restoration of interior frescos and altar wall, the replacement of the roof, strengthening of facade and decorations, and improvement of pews.

With the help of God, this old holy place will be renewed, the construction will be over after all material necessary will be covered.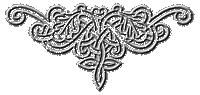 Social Shelter - intended for old people that can't assure their living. They'll benefit of all facilities.
The Chapel with the wake of "The Protection of the Mother of God" - built between 2000-2002, in 2004 the exterior has been finished, as well as interior frescos.
Construction of the church foundation - because the original bricks from the foundation were damaged, the reconstruction will be with ferroconcrete.

Stage of execution:

ACCOMPLISHED

(photos available at PHOTO)

The Canopy of "Proscomidiar" - (the table where the Holy Sacraments are prepared)
Fence for protection of precincts - south side -
Church Floor
"Aghiasmatar" (Holy water room) and the room for burning candles
Medical Center - this surgery will operate near Social Shelter and the finance is assured.

Stage of execution: foundation
TO ACKNOWLEDGE
So many people helped us over years and we have listed them all, though this is a poor mark of gratitude for so much devotion.
Along the way we received the unstinting help of many benefactors - may Good God bless them all. Our Holy Church will always pray for you.
Thank you in the name of our Savior.